Distribution of Marks in Theory and Practicals of NIOS Exams
Below is the distribution of marks in various subjects for secondary (10th) and senior secondary (12th) in Group A and Group B. Most subjects carry a full 100 marks, while others are divided into separate theory and practical marks. Subjects are given different ratios of practical and theory marks so that students can obtain an overall command of that particular subject, which can only be achieved by a proper distribution of exam marks for theory and practical components.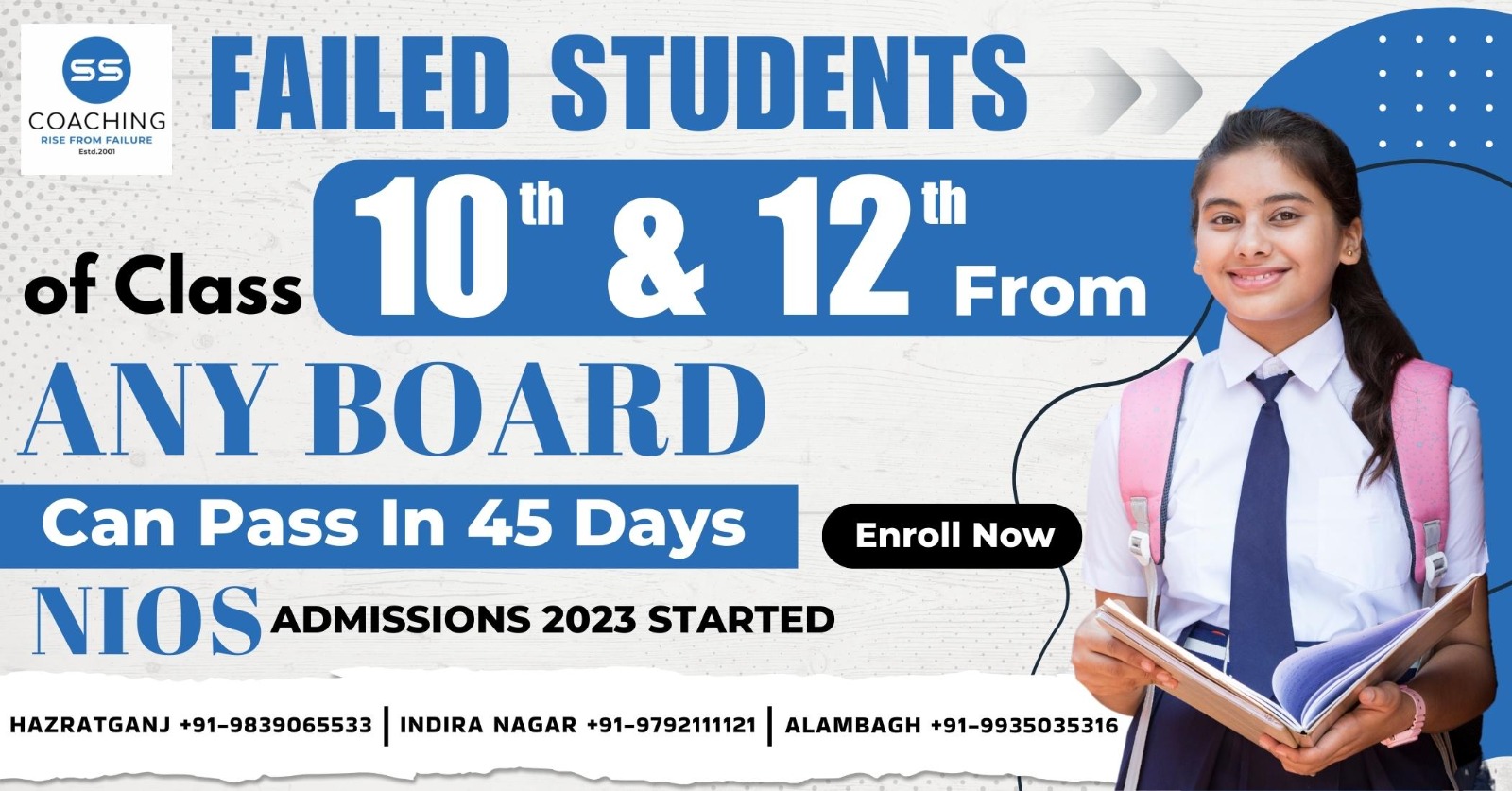 SSCoaching NIOS center Lucknow, helps students get complete information about NIOS board (National Institute of Open Schooling) with coaching classes that prepare students for clearing nios exams, syllabus and tuition for 10th & 12th students of NIOS Board by qualified staff and trainers who have a decades experience of nios curriculum. SS Coaching NIOS center Lucknow, also helps in form filling for admissions in each stream (stream 1, stream 2, stream 3 & 4) of NIOS Board for 10th and 12th admission seekers. If you are seeking Nios Admission, SS Coaching NIOS center Lucknow can guide you with the admission process for all streams of NIOS Board.
---