NIOS Admission Closed in NIOS Stream 2 for September-October 2023 Examination
NIOS Stream 2 Admission Closed 2023
NIOS Admission is Closed in NIOS Stream 2. Get A Second Chance To Join The Same Class Once Again, In the Same Subjects In The Same Year. You get a chance to change the Subjects, choose among the easy Subjects and Courses offered by NIOS. We guide students to get admitted In NIOS Board Secondary and Senior Secondary Courses, under NIOS STREAM 2 ADMISSION. Our Team of Experts counsel the students right from filling up The Enrolment Form to Preparing them to Face their Respective Examinations.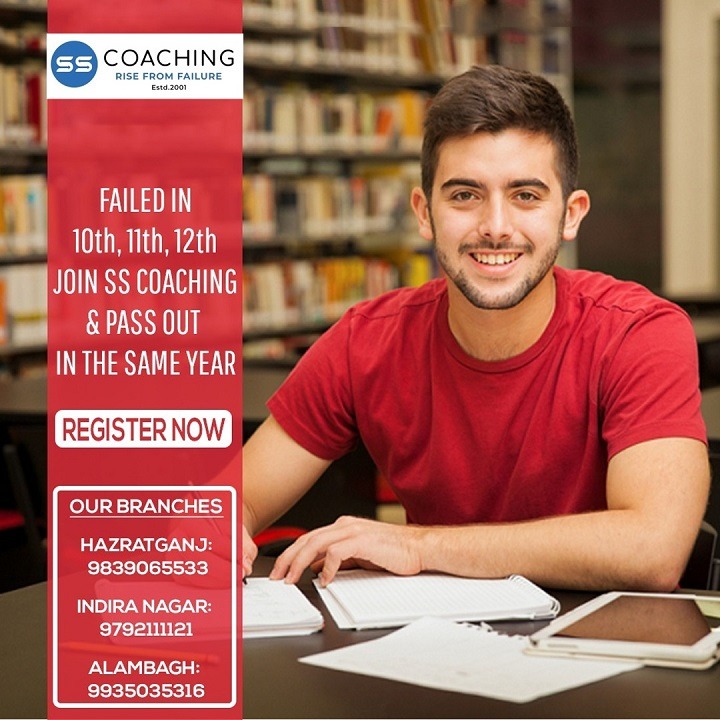 Save Year

Admission Dates

Examination in which the Student Will Appear

Failed Students Can Pass From

NIOS Stream 2

Admission Closed

Call Now:
9839065533,

9792111121,
9935035316

September / October

2023
NIOS Stream 2 is all those learners or students who had appeared but could not clear or who were eligible but could not appear the Public Examination of Secondary/Senior Secondary (10th or 12th) standard from any recognized Examination Board like CBSE, ISC, ICSE or other state boards within India for the same subject combination in which they had appeared before. The learners of NIOS Stream 2 will be eligible to appear in the September-October, 2023 Secondary/Senior Secondary Public Examination of NIOS on the basis of original failed Marksheet/admit card (Hall Ticket) of the respective boards.
In Stream 2 of NIOS Board Marksheet, provisional certificate, migration cum transfer certificate, and passing certificate will be awarded of the year 2023 to successful learners. The learners registered under stream 2 will be eligible for TOC as per guidelines and conditions are given in NIOS Prospectus. Hurry-Up to save the year, seats are limited, contact SS Coaching for help and guidance for NIOS admission, Call Now 9935035316, 9839065533..
Required Documents for admission in Stream 2 (NIOS)
For 10th Failed-
Original Failed Marksheet/ Original Admit Card, Photo Copy of Aadhar Card.

6 Colored Passport Size Photographs along with Name, Date.

Guardian/Parents Address proof (Photo Copy) except Driving License.
For 12th Failed-
Original Failed Marksheet/ Original Admit Card, 10th Marksheet and passing Certificate(Photocopy), Photo Copy of Aadhar Card.

6 Colored Passport Size Photographs along with Name, Date.

Guardian/Parents Address proof (Photo Copy) except Driving License
NIOS Admission for 12th class last date
The NIOS takes conscious steps to provide quality education. The Govt. of India has vested authority with NIOS to conduct Public Examinations and provide Secondary and Senior Secondary level certificates, which are equivalent to the certificates provided by any other Board. NIOS is one of the three National Boards while other two are CBSE and CISCE.
N.I.O.S Passed students can seek admission in all India as well as state Medical, Engineering and other various competitive exams like IIT-JEE, AIEEE, PMT (NEET), CA, CS, ICWA, CLAT and also other professional and academic courses in all universities, technical institutes across the country and abroad. They can also seek the government jobs whether central / state government. However other eligibility criteria like age, particular subjects, qualifying percentage and other criteria must be fulfilled by the students.
SS Coaching provides the information about NIOS board (National Institute of Close Schooling) as well as coaching classes, syllabus and tuition for 10th (secondary) & 12th (senior secondary) students of NIOS Board by renowned and highly qualified faculty and staff. SS Coaching also guides to fill the form for NIOS online admissions in all streams of NIOS Board for 10th and 12th students.
Some important links about admission in NIOS

NIOS Form and Subject List

Admission in different Streams

NIOS prospectus and online status
FAQ's
Q. What is stream 2 in NIOS?
Ans. Stream 2 in NIOS is an alternative pathway for students who have passed Class X but couldn't pursue further education. It allows them to directly enroll in NIOS for senior secondary education and obtain a Senior Secondary Certificate (Class XII).
Q. How can I get admission in NIOS Stream 2?
Ans. You can apply for admission by visiting the official website sscoaching.in and following the registration process online for Stream 2. Provide the necessary documents and complete the admission process.

Q. Is NIOS a good option?
Ans.
Yes, NIOS can be a good option for various reasons. It offers flexible learning, open schooling, and distance education opportunities, making it suitable for learners who need a more flexible approach to education.
Ans.
No, NIOS (National Institute of Open Schooling) is not a private institution. It is a government-operated autonomous organization established by the Ministry of Education, Government of India.
Ans
.
Students of various backgrounds enrol in NIOS. It serves people who couldn't finish their education through traditional schools, as well as students with disabilities, working adults, school dropouts, and those looking for flexible learning options.
---