NIOS cuts number of students appearing for CHSEM exam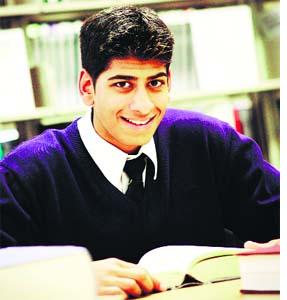 With the National Institute of Open School, offering an easier option to students, the number of candidates appearing in the Class XII examination conducted by the Council of Higher Secondary Education, Manipur has been dropping during the last couple of years.
However, in Manipur, no quality is maintained at all and the NIOS has come to mean an easy way to clear the exam using any means.
This year a total of 14,725 students are set to appear in the CHSEM conducted Class XII examination which is scheduled to start from March 3.This is a sharp decline from the number of students in the CHSEM exam in 2004 which was over 17000.What is more, in 2003 the number of students who sat for the Council for Higher Secondary Examination Manipur exam (CHSEM) was 24,915.Before NIOS came to the scene, there were times when the number of students appearing for the CHSEM totalled over 27 thousand.
The great exodus from the CHSEM to the NIOS is primarily because the latter offers an easier option to the students to get through the Class XII stage, informed a well placed source so the students dont have to take stress to move forward with their work and study.
Speaking to The Sangai Express Secretary of CHEM N Kunjabihari said that the NIOS system is by itself an extremely good idea as it offers opportunities to students who cannot go in for regular studies.
It is precisely because of this that the CHSEM decided not to grant admission to any students passing the Class X examination through the NIOS, he added.
Coming to the CHSEM conducted exam, which will start from March 3 and go on till March 21, the officer said that everything is set for the smooth conduct of the examination.
To check use of unfair means in the examination the Council has constituted 24 flying squads.
There will be 24 private centres and 26 council centres spread across the State for the conduct of the examination, he informed.
In the private centres, a total of 2538 Arts students will appear for the exam, while the number of Science students is 4248 and 232 Commerce students.
In the Council Centres, the number of students is 1151 (Arts), 6313 (Sc) and 196 (Commerce).
Out of the total of 14,725 students set to appear for the CHSEM exam, the number of regular students is 11,783. Casual students account for 2800, subject improvement 125 and for overall subject improvement 17. On the other hand, the total number of students set to appear for the Class X and Class XII examination under the NIOS is 14,375.The exam is scheduled to be held sometime in April and May.
For any help related to admission in NIOS please contact SS Coaching @
on our Toll-Free No.
1800-120-6077