slow learner teen to appear for Class X exams, panel to tell board
Tutor: Meenakshi Srivastava
In a respite to a 15-year-old girl with 'learning disabilities', who was set to lose an academic year after she was denied permission to appear for the Class X exams of the Maharashtra State Board as she did not meet the relevant criteria, the Maharashtra State Commission for Protection of Child Rights (MSCPCR) has decided to recommend to the board to use its discretionary powers to allow her to appear for the exam.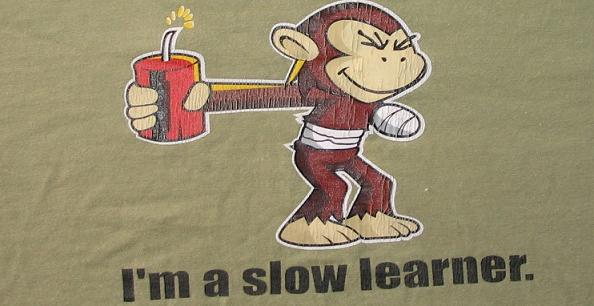 The state board exams for Class X students start from March 3.
The girl's mother had claimed she withdrew her daughter from G D Somani School, Cuffe Parade, after she was told by the principal that she would not be able to clear her Class X exams as she was a "slow learner".
"We will make a recommendation within seven days to Maharashtra State Board to use their discretionary powers to allow the girl to sit for the exam," said the commission Thursday.
The mother had alleged that the school suggested that the girl should think of easier options such as SSC and NIOS boards for dyslexic and learning disabilities students as she was not able to cope with ICSE syllabus.
According to the school, the student's mother voluntarily took a decision to admit her daughter to Nalanda Academy and applied for a leaving certificate (LC) on August 22, 2013, after she got admission to Nalanda Academy.
"The syllabus of SSC board and NIOS board is comparatively easy and therefore, we had suggested to the parents of some students so that they could opt for an easier board for the betterment of the child. But we never forced them to take a decision. As per the LC application of this particular student, we issued an LC on August 23 last year. The suggestion was offered to all the students who have various forms of learning disabilities and six dyslexic students are appearing for the ICSE 2014 exam from G D Somani," said a representative of the school.
The girl was denied permission to appear for board exams privately as it was meant only for those students who have left school in the month of July.
The Maharashtra State Board rejected the girl's Form 17, meant for private candidates, stating she did not meet the requisite criteria as students appearing as private candidates must not be on the attendance roll of any institute after July 1 of an academic year.
For any help related to admission in NIOS please contact SS Coaching @
on our Toll-Free No.
1800-120-6077