Students pain after failing in 11th crucial year before 12th boards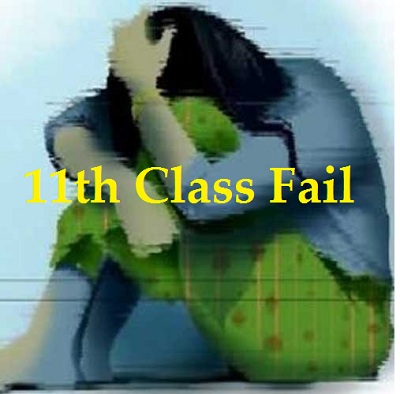 No need to panic for the students if they have failed or stopped from appearing in their class XI examination due to short attendance. The perfect solution for them to save there academic year is by getting enrolled in NIOS for senior secondary level course. The grieved student can appear in their board examination the very same year through NIOS board. The NIOS board is very prominent government approved board passed by HRD ministry of India through the resolution (No. F.5-24/90 Sch.3 dated 14 September 1990 published in the Gazette of India on 20 October 1990 for the past 25 years which is recognized by all universities across India.
Association of Indian Universities, vide letter No . EV/11(354)/91/ 25 July, 1991 issued Equivalence of Senior Secondary Certificate Examination of NIOS.
Indian Institute of Technology, Kanpur, Mumbai, Delhi, Kharagpur, Chennai and institute of Technology, BHU, Varanasi) recognize certificate issued by NIOS.
There are several institutes and university in which they ask for an affidavit to show why was there a gap between X and XII or what was your age when you did your class X and even ask for an affidavit to tell the reason if you are above age when you appeared for your board exam . Even when you go for an interview to a company they look at your CV or resume very minutely checking your age when you did your X and if there is a gap between your class X and XII. So don't take it lightly a year loss can stop you from getting admission into your dream university/Institution or later on can make you struggle to get a job.
There are several students which have failed earlier in a class in middle school and if they fail in class 11th its big blow to their career and confidence .This gap will affect their career significantly in the long run. For such students NIOS can act as a career savior by saving their year. The year gap will not hamper their career or act as a hindrance in their way to get admitted to good education Institute or University for higher studies.
.
.
Deepak Singh (Ex student SS coaching ,Lucknow, Up,India.) shared his experience that, I just want to put readers attention to the fact that 11th class is placed between two board years of 10th and 12th and failing in 11th board year can give more mental pressure and hiccups in future education of a student like it happened with me. But I somehow came across a newspaper advertisement which told me that there is a ss coaching Institute Lucknow ,UP,India for National Institute of Open Schooling which accepts failures of class 11th from all Indian boards to pass 12th without wasting an year by reappearing in 11th. This is what I was exactly looking for in terms of saving a year from getting wasted and not giving the class 11th exams again. I had a fear and was hesitant to sit with my juniors in class. But I thank god that he made me come in touch with Mr Sarvesh Sonkar Founder Director of SS coaching, lucknow ,UP,India who told me about NIOS board and cleared all queries regarding NIOS board came as a boon in my life after clearing my senior secondary level course ,I got admitted into AMU (Aligarh Muslim University) for Engineering course which I passed in 2012 and also got campus selection in TCS.So my advice to all 11th failed student is to take admission in NIOS through SS coaching ,lucknow,UP,India.
For any help related to admission in NIOS please contact SS Coaching @
on our Toll-Free No.
1800-120-6077