How do students get confirmation of their admission?
Confirmation of Admission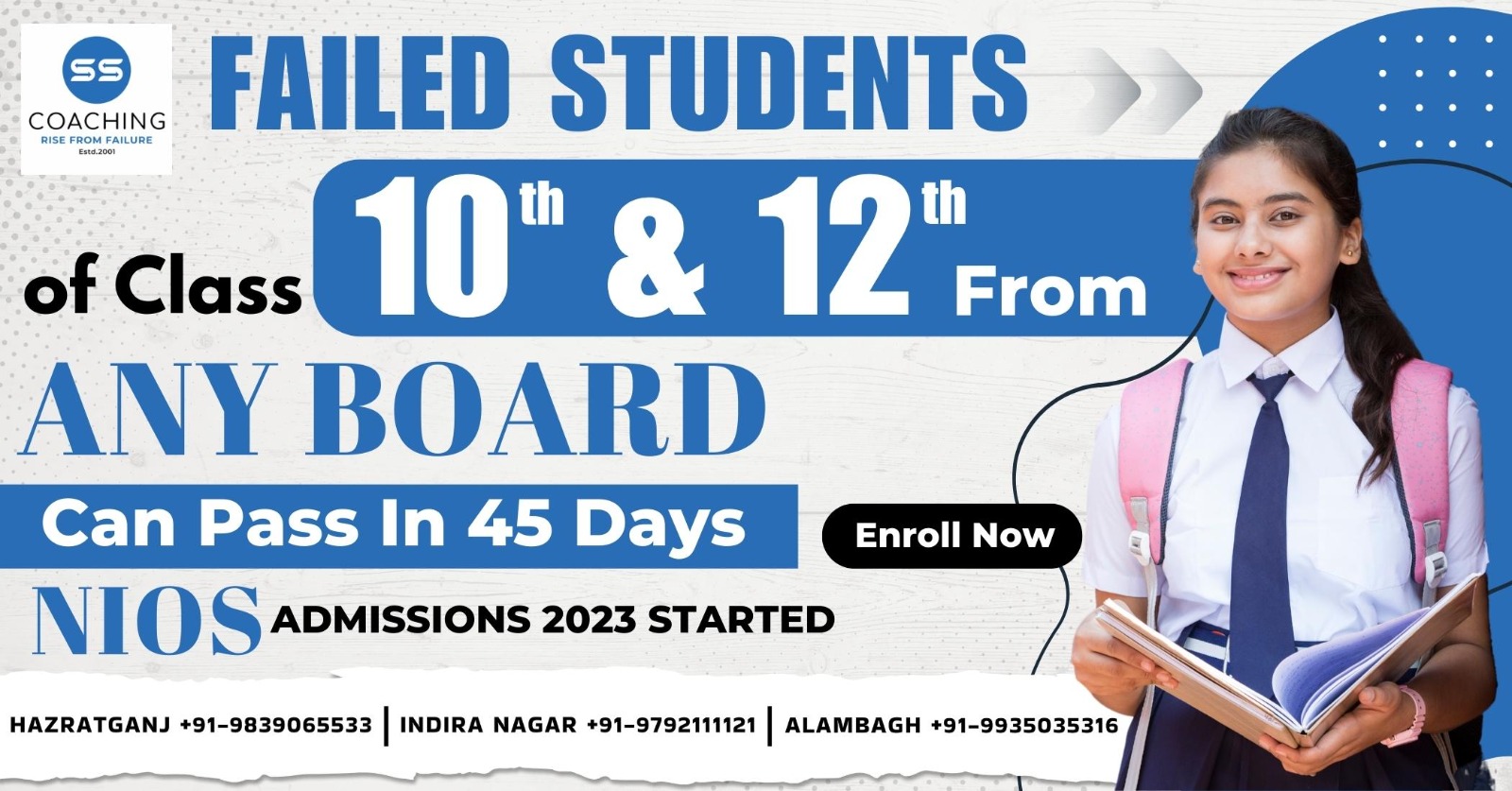 Admission to a particular course is normally confirmed by NIOS by issuing an Identity Card having your admission particulars as per the record available in NIOS. If any discrepancy is noticed at any stage of admission even if the Identity Card is issued, the admission will be cancelled and result will not be declared even if appeared in examination.

Do check the particulars given in the Identity Card.
Discrepancies, if any, may be brought to the notice of the AI immediately. The Identity Card will be issued only once. You should retain your Identity Card carefully till you complete your study in NIOS.
SSCoaching NIOS lucknow centre, helps students get complete information about NIOS board (National Institute of Open Schooling) with coaching classes that prepare students for clearing nios exams, syllabus and tuition for 10th & 12th students of NIOS Board by qualified staff and trainers who have a decades experience of nios curriculum. SS Coaching NIOS lucknow centre, also helps in form filling for admissions in each stream (stream 1, stream 2, stream 3 & 4) of NIOS Board for 10th and 12th admission seekers. If you are seeking Nios Admission, SS Coaching NIOS lucknow centre can guide you with the admission process for all streams of NIOS Board.
---