What is Minimum age to take admission in the Senior Secondary Course?
Age Limit: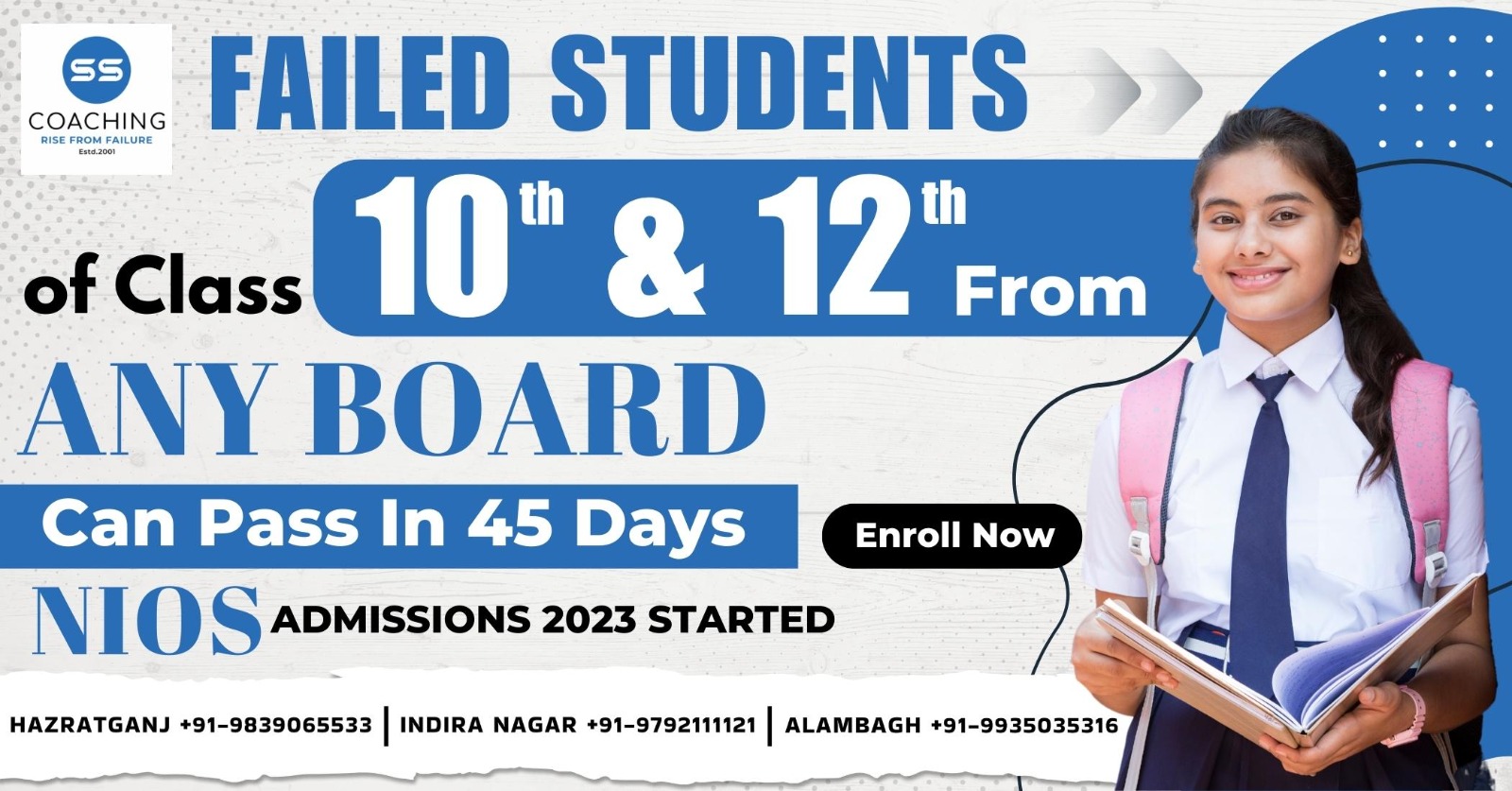 There is no upper age limit for admission. You have to submit a valid date of birth proof for verification along with the application. However, the minimum age for enrolment
for Secondary course:
Completed 14 years of age and
for Senior Secondary course:
15th year as on 31st January, 2016.

Secondary (class X) passed from any recognized board.
Learners seeking admission through online mode can alos approach any AI (study centre) of NIOS for online admission and deposit theie fees along with other documents.
AI will facilitate these learners in all respects for getting them registered online in the AI of their choice.
Also learners can submit their applications at the NIOS regional centres
SSCoaching NIOS lucknow centre, helps students get complete information about NIOS board (National Institute of Open Schooling) with coaching classes that prepare students for clearing nios exams, syllabus and tuition for 10th & 12th students of NIOS Board by qualified staff and trainers who have a decades experience of nios curriculum. SS Coaching NIOS lucknow centre, also helps in form filling for admissions in each stream (stream 1, stream 2, stream 3 & 4) of NIOS Board for 10th and 12th admission seekers. If you are seeking Nios Admission, SS Coaching NIOS lucknow centre can guide you with the admission process for all streams of NIOS Board.