Enrollment figures rises in almost all education boards from last year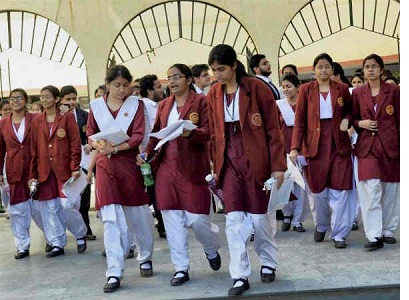 The steady rise in popularity of CBSE board in the state continues, with the number of Std X students rising 13% over last year. This rise is well over the national average of 5.51% in CBSE students. However, the state board too is not far behind, witnessing student strength going up by 13.04%. Lucknow division in fact bettered this, with an increase of 14.85%. Same is the case with NIOS Board which sees a remarkable increase in its popularity and awareness of the open schooling system existance within India.
The state board's website says there are around 17 lakh students registered for SSC in 2014, compared to 15.04 lakh last year. Every year the number of students in every board are increaing in lacks. Open schooling students also have increased numerously within the whole country. So it is very obvious to come up to a conclusion that the present population wants their children to be educated for their better future. Everyone know has a sence about how important it is for every child to be educated to meet the global clallanges of high competitive world. In Lucknow division, which comprises of , 2.04 lakh students registered for SSC compared to 1.76 lakh last year. Deputy Director of Education (DDE) says various initiatives along with educational programme changes have helped the state board.
Also, Right To Education (RTE) has helped strengthen enrolment in schools across the state. No doubt CBSE is popular and so is NIOS which has a similar curriculum and syllabus as CBSE, but that is solely due to the top three schools in Lucknow, which have established themselves over a decade now. Also, our Uttar Pradesh board has improved the quality of educational programme a lot, so really there is hardly any difference between the two boards.
State board chairman said CBSE's competitive edge due to its educational programme is almost gone. "We have been revising our educational programme and for math and science there is absolutely no difference between the two boards. So, even when our kids are appearing for competitive exams after Std XII, they will be at par with CBSE counterparts,".
In the pure numbers game, the CBSE might never catch up because the gap is too wide but it will always be vast ahead in adapability of the modern education system. This year 33,387 students registered for its Std X exam in Uttar Pradesh compared to 17 lakh in state board. In Lucknow too, the local board is miles ahead with 48,000 students within city limits while for CBSE the entire district may muster hardly 5,000. The number of nios students from lucknow was also 3,000 which is much higher in terms of last year's enrollment figures.
But CBSE is a clear winner against the other boards. ICSE has been in the city for quite sometime but has been completely unable to even pose a challenge to CBSE. NIOS to is a different sort of education and thus does not pose a challenge to other education boards anywhere. The other board, IGSCE, has already lost steam and there are just two schools, of which one is learnt to be winding up soon.
For any help related to admission in NIOS please contact SS Coaching @
on our Toll-Free No.
1800-120-6077