NIOS is a recognized institution with a difference
10th & 12th Board Examination, As per your wish.
The National Institute of Open Schooling (NIOS) feels proud for
being able to fulfill the basic education needs of every student. NIOS main office is in Noida, Uttar Pradesh, the NIOS operates through a network of 15 regional centres, two sub-regional centres and over 3,700 study centres across India, Nepal and the Middle East.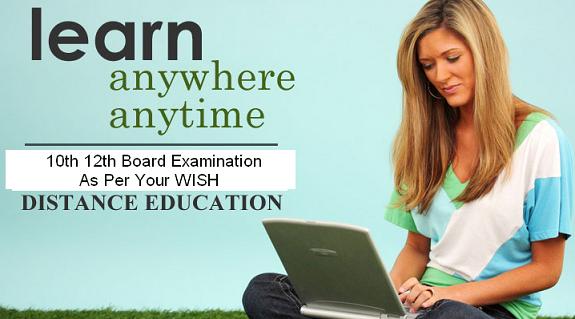 The importance of the institution lies in the fact that it serves the educational needs of school drop-outs and failed students including Scheduled Castes and Tribes (SCs and STs), rural youth, urban poor, girls, ex-servicemen and people with disabilitiesor people who relocate on regular basis. Under the Open Learning System, it is the only national level Board recognized by the central government of India . The secondary and senior secondary courses offered here are equivalent to the tenth and twelfth standard class of the CBSE and have the same status for admission to higher studies and employment in all sectors of workforce. In one case a student, after having passed from NIOS, completed a degree course in mechanical engineering and is now pursuing higher studies in a prestigious university abroad. NIOS strives to promote education in all sections and walks of population in order to bring about an integrated development of the country. In fact, many students from NIOS go on to study at conventional schools and colleges including the prestigious Indian Institutes of Technology (IITs) and Indian Institute of Mamagement (IIMs).
About 85 courses are on offer in the areas of Agriculture, Engineering and Technology, Health and Paramedical, Home Science and Hospitality Management, Computer and Information Technology, Business and Commerce and Teacher Training. The students taking the vocational programmes go on to provide the skilled manpower, a critical element in driving India's economic growth. A number of vocational courses are also on offer to meet the demands of the job market and the interest of the learners.
The NIOS uses study centres that provide administrative and academic support. Those supporting the secondary and senior secondary students are called Accredited Institutions (AIs). NIOS develops its own course materials, which are more appropriate for selfstudy. Printed Self Instructional study materials are supported by Audio Video programmes. The Adolescence Education Programme (AEP) of the NIOS in collaboration with MHRD and UNFPA has adopted a new approach with a focus on integrating subject knowledge with life skills. The NIOS is also in the process of developing a diploma course in Elementary Education for in-service training of elementary teachers.
For admissions and examinations the NIOS has a system of online registration or walking into a local coaching centre that provides form filling and students facility about nios board. Learners with different needs are served through four streams of online admission. We at Lucknow SS Coaching also help educate and admit students for getting good results from the board. Our vast and long experience in this field has made us pioneers in open schooling system of education. The NIOS conducts examinations twice a year in April-May and October-November for the benefit of the learners who can avail as many as nine chances to appear in the examinations.
For any help related to admission in NIOS please contact SS Coaching @
on our Toll-Free No.
1800-120-6077