ODE (On Demand Examination) by NIOS a session savior for failed board students.
Tutor: SS Coaching team
The NIOS board has yet again made praise worthy decision has come as a for the students who fail to clear there board exams or have secured less marks due to some reason by introducing ODE (On Demand Examination). The student can appear in the board examination either for secondary or senior secondary level after 45 days of registration using this facility of ODE .The basic concept of On Demand Examination is that NIOS Student can walk into the examination center as and when he/she feels ready for the examination. NIOS re-introduced the ODES at Secondary level in 2005 .NIOS board authorities on seeing the success of ODE in secondary level introduced the same concept for Senior Secondary in October 2007.ODE is being conducted at the regional Head Quarter at Noida and its regional centers/sub centers for both secondary and senior secondary level.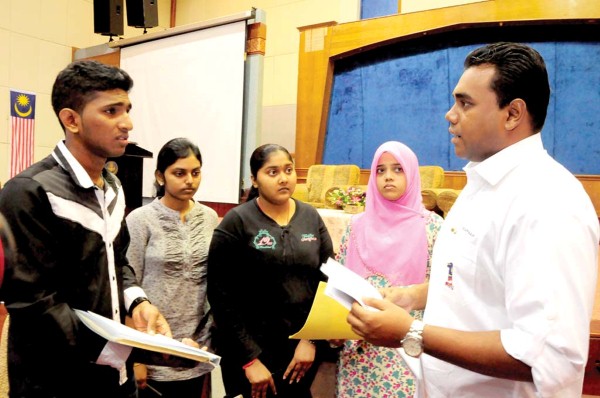 The students can appear in the following subjects at senior secondary level are Hindi (301), English (302), Sanskrit (309), Mathematics (311), Physics (312), Chemistry (313), Biology (314), History (315), Geography (316), Political Sc. (317), Economics (318), Business Studies (319), Accountancy (320), Home Science (321), Psychology (328) ,Sociology (331), Painting (332),Environmental Science (333) and Data entry Operations (336).
The subjects for secondary level in which a student can appear are Hindi (201), English (202), Sanskrit (209), Mathematics (211), Science & Technology (212), Social Science (213), Economics 214), Business studies (215), Home Science (216), Word Processing (219), Psychology (222), Indian Culture & Heritage (223) & Painting (225).
The students are also given the advantage of choosing their medium of question paper. The question paper will be given in Hindi and English language only.
The Advantages of ODE ( On Demand Examination ) are that students can appear in examination when ever he/ she feels ready to appear in exams and therefore the anxiety to appear at a particular pre fixed date and time by the board and for all subjects or a particular subject on pre fixed date and time. Removes frustration, loss of self esteem, peer group ridicule, anxiety etc. It also saves the session loss if students fail at secondary and senior secondary level there session and year both can be saved.
The results of this examination will be declared on the website of NIOS after the process of evaluation at the end of every month in which the examination was conducted. The mark sheet and other documents will be printed only for overall pass candidates by M&M unit and will be sent to the concerned Regional Centre for dispatch to the individual candidate.
Sarvesh Sonkar the chairman of SS coaching Institute Lucknow said that when he tells the student about ODE (On Demand Exam) and how it can help them save there year if they have failed to clear there board exams of CBSE, ISC or state boards or have secured less marks in their board exams, the students after hearing this often tell him that he stopped them from taking the extreme step of committing suicide as they were suffering from acute anxiety.
For any help related to admission in NIOS please contact SS Coaching @
on our Toll-Free No.
1800-120-6077