Only some seats in UP for lakhs of class 12th passouts
Tutor: SS Coaching team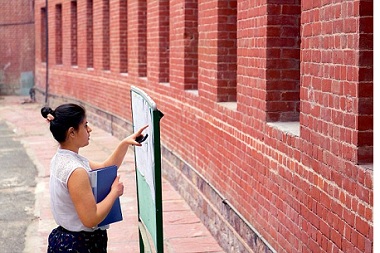 After declaration of class XII results from various boards like CBSE, ICSE, NIOS and the state board of Uttar pradesh an emergency for admissions in universities and colleges has begun across the Uttar Pradesh state. However, the future ahead is tough as the success ratio of students in 12th board examination has risen in this year. As compared to last year the number of failing students has decreased considerably, this is not because the students are performing exceptionally well but because the checking system has been made a little lenient this year round. This means that higher educational institutions in UP will feel the pressure of accommodating students who have passed class XII.
There are approximately 18.5 lakh seats in colleges, which includes technical and medical, for over 34 lakh aspirants in the state.
2.9 lakh students, migrate to metro cities in search of better education and life. Remaining 31 lakh are wanting admission in institutions in the state. UP madhyamik Board alone accounts for 28 lakh students followed by around 1.20 lakh of CBSE, ISC and NIOS Board. Around 3 lakh students who could not get admissions in the past two years would again be trying their luck in various colleges and universities. Further, four major institutes of learning — Banaras Hindu University, Aligarh Muslim University, Allahabad University and Lucknow University attract students from different states like Bihar, Uttarakhand and Madhya pradesh.
There are 13 state universities having strength of around one lakh. Over 300 engineering colleges associated with the technical university have around 1.5 lakh technical, pharmacy, architecture and professional courses seats. There are around 12 lakh undergraduate (Bachelors in Arts/Bachelors in Science /Bachelors in Commerce) seats in 138 government degree colleges, 331 government-aided degree colleges and 3,382 self-financed degree colleges. Total seats in medical/agriculture colleges/universities, four central universities come to around 1 lakh.
Assuming that not more than 50,000 students join open university like the IGNOU, 90,000 go to polytechnics and 1.35 lakh take admissions in the Industrial Training Institutes (ITIs), the figure climbs to over 18 lakh. Including IIT/IIM and every other college, there are only 18.5 lakh seats for nearly 34 lakh students, who have passed 10+2. In Lucknow also, there are only around 48,000 seats including all stream in Lucknow Unversity and its associated colleges at under-graduate level against two to three lakh students who apply every year for admission.
"Limited resources force the universities and colleges to impart sub-standard quality of education," said a college principal. While higher educational institutes demand infrastructure and teachers, state government does not pay any heed to this. The present situation is such that the teacher-taught ratio in government colleges and universities in the state is around 1:300. For the past some years, the government increases the number of seats by 33%, putting immense and huge pressure on the infrastructure and college department.