Solution for failed students of CBSE, ICSE, ISC, UP and other recognized state Boards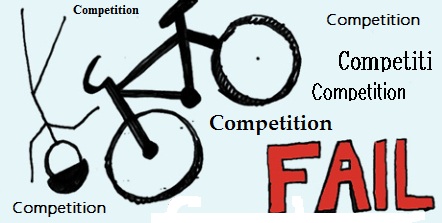 Failed in board exams or debarred from appearing in the board exams there is no need to panic .The solution to your agony is that get admitted to NIOS by contacting at 9935035316 without wasting any time so that you can pass your board exam the very same year. The main advantage of passing secondary or senior secondary through NIOS instead of reappearing in that same board exam which you failed earlier is that it saves you a year in your education. There are several institutes and university in which they ask for a affidavit to show why was there a gap between Xth and XII or what was your age when you did your class X and even ask for an affidavit to tell the reason if you are above age when you appeared for your board exam . Even when you go for an interview to a company they look at your CV or resume very minutely checking your age when you did your X and if there is a gap between your class X and XII. So don't take it lightly a year loss can stop you from getting admission into your dream university/Institution or later on can make you struggle to get a job.
There is often a case when students are not able to cope up with the pressure of the board exams and they do not manage to pass the exams of CBSE, ICSE, ISC, Uttar Pradesh and other state boards. This becomes a threat to their year which is likely to be wasted because the student has to appear again in the next year board exams. This can be a big void in the career of the student because they will have to face the consequences of a year break. In the long run, this can harm the chances of the students of entering good colleges or companies. This is where the NIOS (National School of Open Schooling) steps in to help such students by saving their year. Such students can fill the forms of the NIOS board immediately after their class 10 or 12 results and pass the class in the same year. The board provides the luxury of simply filling up the form, then provides the books to the registered students for study and thus the student can give the exams by studying.
There is an another option that lets the students to pass the board exam within 45 days of registration .This program is known as ODE (on demand Examination) .This course lets the fail student pass that very session in which he failed and lets him take admission in the graduation that very session .This acts as a boon for the failed or debarred students.
The students can also fill the form and attend regular classes through SS Coaching and prepare for the board exam and get good results. The coaching gives an environment where the students can learn and develop their skills. The classes are taken by teachers who are experts in their fields and impart quality knowledge to the students. It ensures that the students are 100% prepared to pass their exams with the best results. The students have a wide variety of streams and fields to choose from, thus giving a better studying experience to the students. The student also has a freedom to choose the number of subjects that they want to take. They can carry over a maximum of two subjects from their previous board result and take another three subjects to add on to the list of appearing subjects. This gives them the freedom to choose their best subjects and thus maximize their scores in the board examinations. In this way NIOS board proves a great asset and opportunity for the students who fail other board exams to make a good and successful career ahead in any field that they wish to.
For any help related to admission in NIOS please contact SS Coaching @
on our Toll-Free No.
1800-120-6077