Way to motivate underachievers who failed in Board exams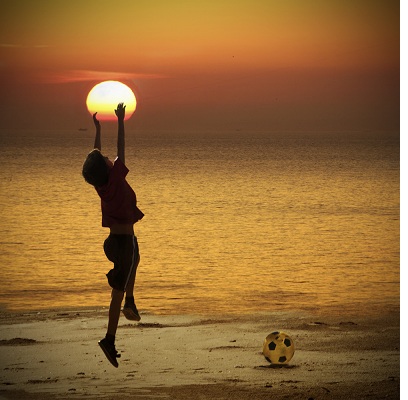 The underachievers or Failures are often at the receiving end with parents, teachers and peers insulting and scolding them. But this cannot be the exact solution to this mammoth problem, The perfect thing to do at this moment for students who underperformed in their schooling (10th or 12th) is getting them enrolled in different streams of the Natioanal Institute of Open Schooling without wasting any more time as this is the most suitable and authentic way to get the student's life and career back on track. Their parents forget to even find out the reason about what actually went wrong and how did they fail in exams. This could lead to major stress and depression in the child if he/she does not find anyone to share his/her failure story. This is a crucial time when one can show resitance ot falter to the situation, this exact moment is the deciding factor about how a person is willing to fight inthe future or just drop arms in fromt of the challenges ahead. Humiliation of not achieving well (failing) along with criticism can be fatal for underachievers. But, parents and teachers can act responsible and motivate the student to bounce back from the failure and achieve better the next time. Here are some tips:
Tips for Inspiring
Underachievers
Because Parents make an important adult in their life, so the student who underperformed think their parents to be powerful change bringer. Having the practical judgement to change what you do and say and how you instruct your child in your own home is the first, critical step toward helping them find and maintain their most productive mode of learning. Be kind, be honest, but be the boss.
Personal attention is an honestly flattering thing that even the most doubtful middle schoolers take as a compliment. Carve time out of your own schedule and give it to them, one to one. Do this every day, especially when they're sofa-suffering. But do not creep them out.
Remind Them of Their Qualities
When there sulking over their report book, remind them that the fast reflexes and good eye-hand coordination they displayed while playing video games means and that they must have excellent predicting skills when they reads
Make your house like a classroom
Give them a second chance to prove themselves when their first attempt is a miss or a dismal failure. Use their mistakes as a window of opportunity to teach them something new. And when you finally get them off the couch and on their homework, be a good homework detective.
Talk to Them about What They Want
Try to sneak in different ideas to get your child to think about how they will achieve what they want in life. Sit down with your child and say,So what kind of car would you like to have? Do you like Jeeps?" Try to get them to talk about what they'd like. Because later on you can say, "Look, I care about you and I want you to get that Jeep-and you're not going to get it by not studying hard."
Don't even beg or plead. Don't vent out your frustration on your child; they must feel they are in control and so are you. Your shouting will give an impression that you've run out of solutions.
Tell Them They Matter to You
Parents have to be very clear and tell their children that what they do matters to them. Personalize it by saying,It matters to me. I care about you. I want you to do well. I can't make you do it and I won't force you. But it matters to me and I love you.With these tips, you can help your child to bounce back from mediocre grades and motivate them to prepare better for future.
For any help related to admission in NIOS please contact SS Coaching @
on our Toll-Free No.
1800-120-6077