Is NIOS a valid Board like CBSE and UP Board in India?
Yes, the NIOS board is recognized by all universities and educational institutions in India. It is the most authentic open school in the world. You can clear more doubts concerning the NIOS board by calling our number
9792111121
. The National Open School is a government-authorized board. If any university or institution objects to taking admission of an NIOS passed student, then it is directly challenging the Ministry of Human Resource and Development, Government of India, as the university has passed through a resolution
(No. F.5-24/90 Sch.3 dated 14 September 1990 published in the Gazette of India on 20 October 1990).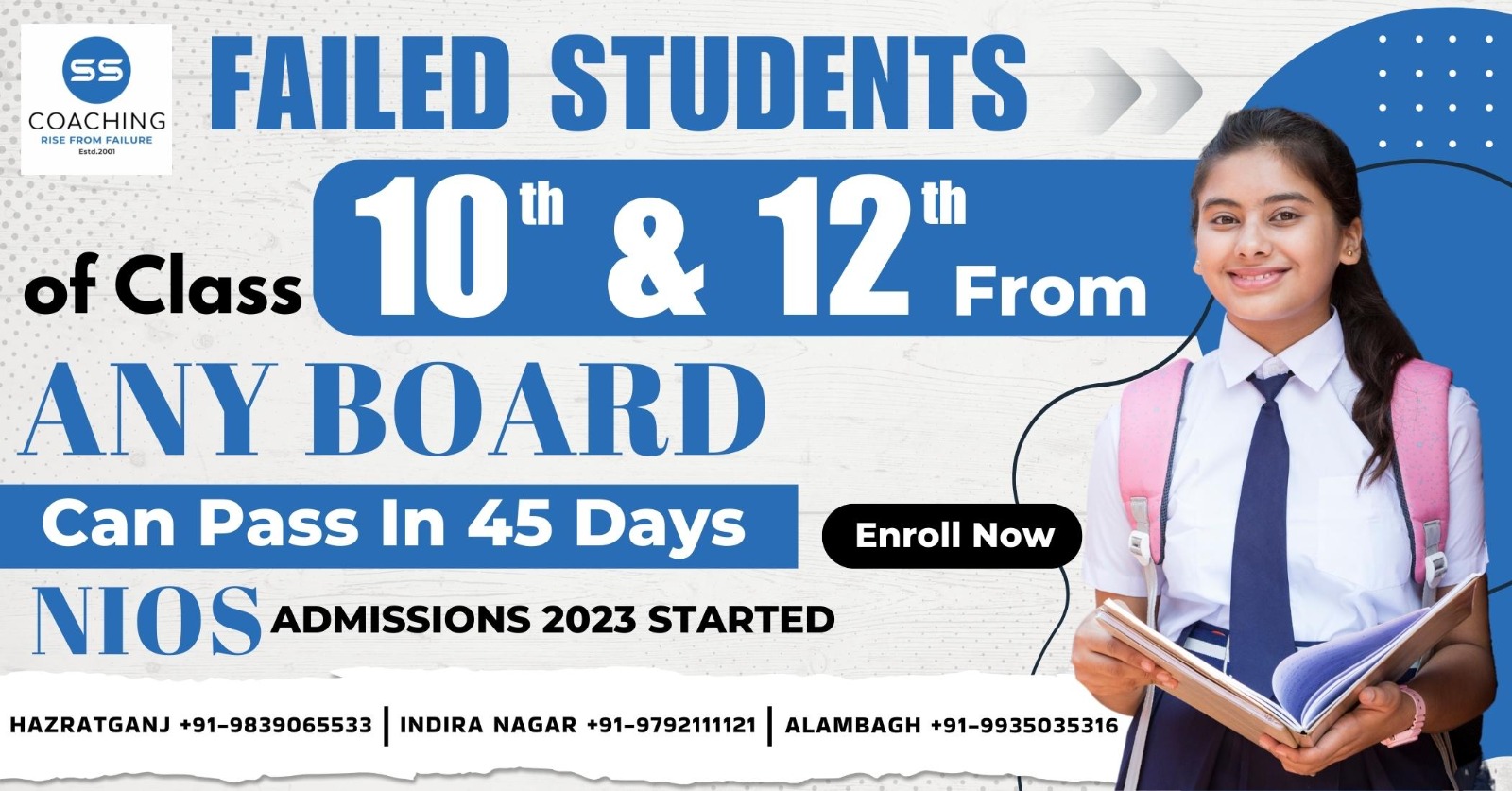 NIOS is the largest open school in the world. This year it has completed 25 years of providing education to students. NIOS has 2.59 million students on its roll and has been awarded as the largest Open University in the world. NIOS is also very popular in Commonwealth countries and other developing countries. 2.59 million students enrolled in a board speaks volumes about the board and proves the credibility and authenticity of the NIOS board. Not many people know that NIOS has 27 study centers in overseas countries.
The Association of Indian Universities,
vide letter No. EV/11(354)/91/ 25 July 1991

,
issued Equivalence of Senior Secondary Certificate Examination of NIOS.
Indian Institutes of Technology (IIT) in Kanpur, Mumbai, Delhi, Kharagpur, Chennai, and Institute of Technology, BHU, Varanasi recognize certificates issued by NIOS.
The secondary and Sr. secondary degree certificates issued from NIOS have the same recognition as certificates issued by other boards like CBSE and UP Boards. NIOS is vested with the authority to conduct public Examinations at secondary and Sr. secondary levels by the Government of India.
Students who get certified from the NIOS Exam at the secondary and senior secondary levels can appear in any competitive exam. These days, students preparing for IIT/CPMT/NDA or any other entrance exam prefer to enroll in the NIOS board as they can attend coaching for the preparation of the entrance exam, and it gives them ample time for self-study. The teachers in the coaching institutes for the preparation of entrance exams also advise students to get enrolled in the NIOS board as it does not require any criteria for minimum attendance in class, failing which he/she will not be allowed to appear in board exams, as compared to other regular boards.
Indian Institutes of Technology (IIT) in Kanpur, Mumbai, Delhi, Kharagpur, Chennai, and Institute of Technology, BHU, Varanasi recognize certificates issued by NIOS.
SS Coaching
provides information about the NIOS board (National Institute of Open Schooling) as well as coaching classes, syllabus, and tuition for 10th (secondary) & 12th (senior secondary) students of the NIOS Board by renowned and highly qualified faculty and staff. SS Coaching also guides to fill the form for NIOS online admissions in all streams of the NIOS Board for 10th and 12th students.
NIOS Valid For Government Job
NIOS Exam passed students can seek admission in all India as well as state Medical, Engineering, and other various competitive exams like IIT-JEE, AIEEE, PMT (NEET), and also other professional and academic courses in all universities and technical institutes across the country and abroad. They can also seek government jobs whether central or state government. However, other eligibility criteria like age, particular subjects, qualifying percentage, and other criteria must be fulfilled by the students.
There is an option in NIOS that allows students to pass the board exam within 45 days of registration. This program is known as ODE (On Demand Examination). The course enables failed students to pass in the same session in which they failed and to take admission in the graduation course during the same session. This acts as a boon for failed or debarred students.
NIOS is an open learning institution that caters to the needs of a diverse population of learners through open and distance learning. It is also an examining and certifying authority, just like other National Boards. NIOS Board provides freedom to choose subjects and offers online registration. There is no pre-qualification necessary for any course. A candidate can choose five subjects and appear for them one at a time, with a maximum time frame of five years given to finish all the subjects/courses from the time of registration. NIOS also allows for transfer of credits, up to two subjects, from some other Boards.
The courses offered by NIOS are Open Basic Education (OBE), Secondary (leading to Secondary School Certificate), Senior Secondary (leading to Senior Secondary School Certificate), Open Vocational Education, and Life Enrichment Programmes (more for self-development, although some certificate courses have exams). Printed self-instructional study material is given to registered candidates. There is no upper age limit for admission to NIOS courses. NIOS is recognized for admission into professional courses as well.
SSCoaching
NIOS center Lucknow
, helps students get complete information about NIOS board (National Institute of Open Schooling) with coaching classes that prepare students for clearing nios exams, syllabus and tuition for 10th & 12th students of NIOS Board by qualified staff and trainers who have a decades experience of nios curriculum. SS Coaching NIOS center Lucknow, also helps in form filling for admissions in each stream (stream 1, stream 2, stream 3 & 4)

of NIOS Board for 10th and 12th admission seekers.
FAQ's
Q. Is nios a recognised board?
Ans. Yes, NIOS (National Institute of Open Schooling) is a recognized board by the Government of India and is equivalent to other recognized education boards in terms of accreditation and validity of certificates.
Q. Is open school certificate valid?
Ans.
Yes, Open School certificates are valid and recognized by the government and various educational institutions for admission and employment purposes.
Q. Is nios valid for upsc?
Ans.
Yes, NIOS (National Institute of Open Schooling) certificates are valid for UPSC (Union Public Service Commission) examinations, provided you meet the other eligibility criteria specified by UPSC for the desired exam.
Q. Why do students choose NIOS?
Ans.
Students choose NIOS (National Institute of Open Schooling) for various reasons, including flexibility in study, personalized learning, alternative education options, the ability to study at their own pace, opportunity to pursue vocational courses, and the recognition of NIOS certificates by universities, colleges, and employers.
---