Re examination fees of nios is taken or not?
Yes
re-examination fees are held as per the subject wise. It is calculated as per the subject, which you have chosen for examination.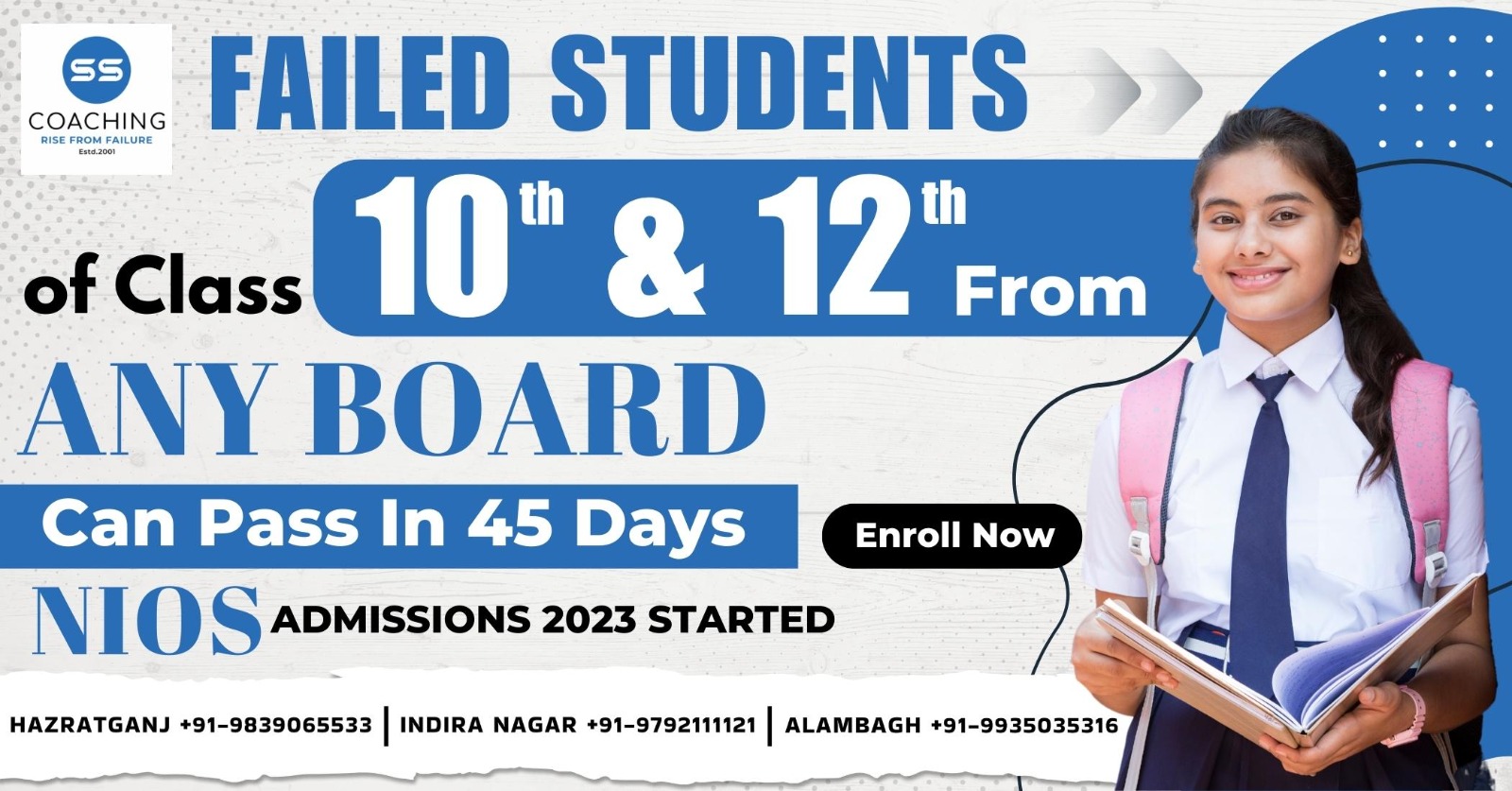 National Institute of Open Schooling has been released the Reappear forms for classes 10th and 12th. Now all those aspirants who have reappear in one or two subjects can apply for reappear examination which will be held after gthe result of regular examination. There are more supplementary information in relates to NIOS Compartment Application forms are provided below.
National Institute of Open Schooling is very sensitive towards the bright future of all those students who are studying under the affiliation of the board. So, all aspirants are free to catch NIOS Compartment forms online as well as offline.
SSCoaching NIOS school Lucknow, helps students get complete information about NIOS board (National Institute of Open Schooling) with coaching classes that prepare students for clearing nios exams, syllabus and tuition for 10th & 12th students of NIOS Board by qualified staff and trainers who have a decades experience of nios curriculum. SS Coaching NIOS school Lucknow, also helps in form filling for admissions in each stream (stream 1, stream 2, stream 3 & 4) of NIOS Board for 10th and 12th admission seekers. If you are seeking Nios Admission, SS Coaching NIOS school Lucknow can guide you with the admission process for all streams of NIOS Board.
---