Do you think it is difficult for students to score better in NIOS than in CBSE board?
NIOS Board has completed 25 years of excellence in the education with its unmatched education quality and innovative ways of teaching. NIOS is a government approved board and the certificates issued by NIOS for Secondary and senior secondary courses are accepted by all universities in India. The major advantage of NIOS over other boards is that it gives 9 attempts to its students to appear and pass the exam and it has no age criteria for students in this way helping school dropouts to continue their studies. The lenient time constraint of five years given to students to clear each of the Secondary and Sr. Secondary (with either or both Academic or Vocational courses) with as many as nine possible attempts, makes it much easier for students with Learning disabilities and Physical handicaps to take exams and even do well as compared to their probable performance under the formal system of education.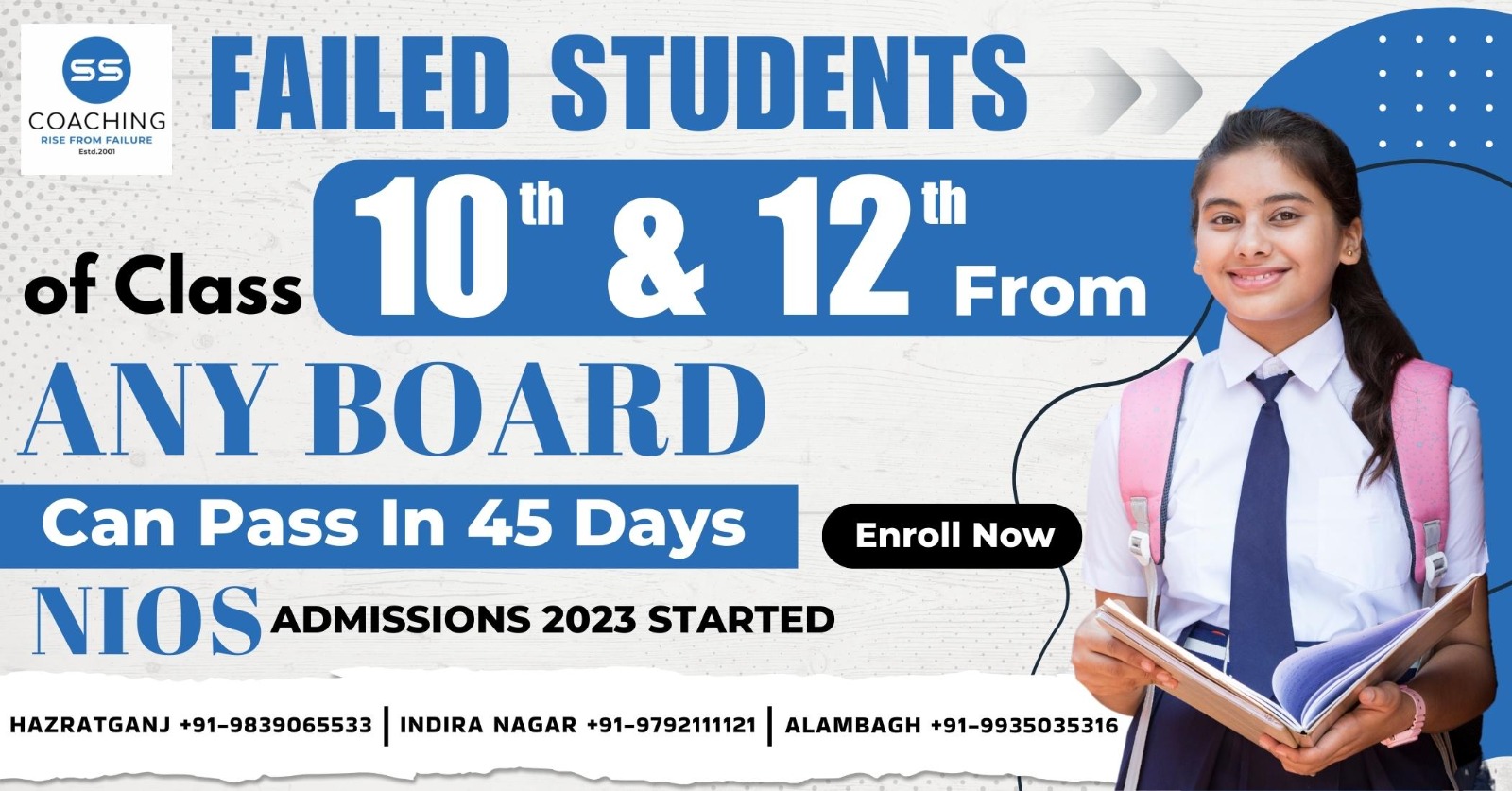 Chained by societal norms or bound by family responsibilities, it serves as a lucrative option for the female population. They don't even have to travel to school and can learn from home itself. Similar is the case in regions where no schools can be built in the vicinity and in rural areas. NIOS also has the provision of readmission after 5 years. NIOS gives the student freedom to choose when they want to study and does not keep them time-bound as is the case with the formal systems. Hence, it is a feasible option for people engaged in part-time or full time jobs, House-wives, Students who would like to pursue a personal extra-curricular interest as a profession.
Tutor Marked Assignments are helpful in enhancing the learning skills to make the student gain knowledge easily and be a meritorious student. NIOS have developed several means and strategies to help the student learn and be a successful learner. Tutor Marked Assignments (TMA) is one such means TMA helps in developing regular study habits in students and give students practice in writing responses to questions thereby having a kind of rehearsal in the preparation for the final examination. The students are even provided with a feedback about the correctness of their submitted TMA by the NIOS faculty assigned for this program. This gives a complete reality check to the student about his current preparation for the subjects and in which subjects he has put in more efforts to score good mark
It is a challenge to score well in NIOS board exams as you're also preparing for your other career options and entrance exams. However, the only way to do well in both board as well as other entrances is time management and putting in extra efforts. Also try finding a coaching institute which will allocate classes in such a way that it does not disturb your study schedule. Many NIOS students join SS Coaching

NIOS school Lucknow
and there is a lot of flexibility in attending classes according to your needs. Hence, students should set a timetable in such a way where they could devote time to both school and tuitions.
Many students are opting to go off the beaten track for various reasons. Open schooling offers the flexibility and freedom to learn at one's own pace. Home schooled children who wish to take milestone examinations to gain admission into graduate or diploma programs, students who are pursuing professional sports or other careers, students with special needs, students who are unable to grapple with a second language and those who opt out of the rigors of the regular academic curricula – all of them can avail of the open school system. Open schooling is based on choice and highly customized needs. Parents opting for this type of schooling for their child should be aware of the child's strengths, abilities and interests. NIOS administers the secondary and senior secondary examinations of the open school system, which are equivalent to the CBSE and the CISCE exams. Admission to professional courses like Medicine, Engineering and Law are also possible, provided the student has taken the necessary subjects and opted for a study centre with lab facilities. Preparation for the necessary entrance exams can be done through private academies. NIOS marks will be considered on par with CBSE class 12 exams.
Divya was having trouble in coping with the regular school curriculum. When she came to the ss coaching
NIOS school Lucknow,
learning centre in lucknow school after class 10, there were many students like me. The students were tutored in Accounts, Commerce, Economics, Computer Science, English and catering (vocational) from a reputed NIOS coaching institute of SS coaching
NIOS school Lucknow
. On passing the senior secondary exams, she gained admission at Lucknow University. Now, she is in her final year, studying B.Com. Initially, the college authorities were not aware of NIOS. she had to explain to them that it is equivalent to the CBSE syllabus, and they took her in. She is now planning to pursue an MBA program abroad after graduation, and have short listed several US universities where she is confident of gaining admission.
SSCoaching NIOS school in lucknow, helps students get complete information about NIOS board (National Institute of Open Schooling) with coaching classes that prepare students for clearing nios exams, syllabus and tuition for 10th & 12th students of NIOS Board by qualified staff and trainers who have a decades experience of nios curriculum. SS Coaching NIOS school in lucknow, also helps in form filling for admissions in each stream (
stream 1, stream 2, stream 3 & 4
) of NIOS Board for 10th and 12th admission seekers.
---