Can students passed from NIOS appear in Competitive Examinations?
Yes, without any doubt, if any university or institution objects to taking admission of NIOS (National Institute of Open Schooling) passed students, then it is directly challenging the Ministry of Human Resource and Development, Government of India, as NIOS was passed through a resolution
(No. F.5-24/90 Sch.3 India Gazette of 20 October 1990, 14 September 1990).
Therefore, students can now feel very confident about taking admission in NIOS by contacting 9935035316. The University can be dissolved if it tries in any way not to recognize the Senior Secondary course passed by the student from the NIOS board. NIOS development board is not inferior to other development boards such as ISC/CBSE/UP development board. NIOS has the same rights and privileges as other boards, and no less.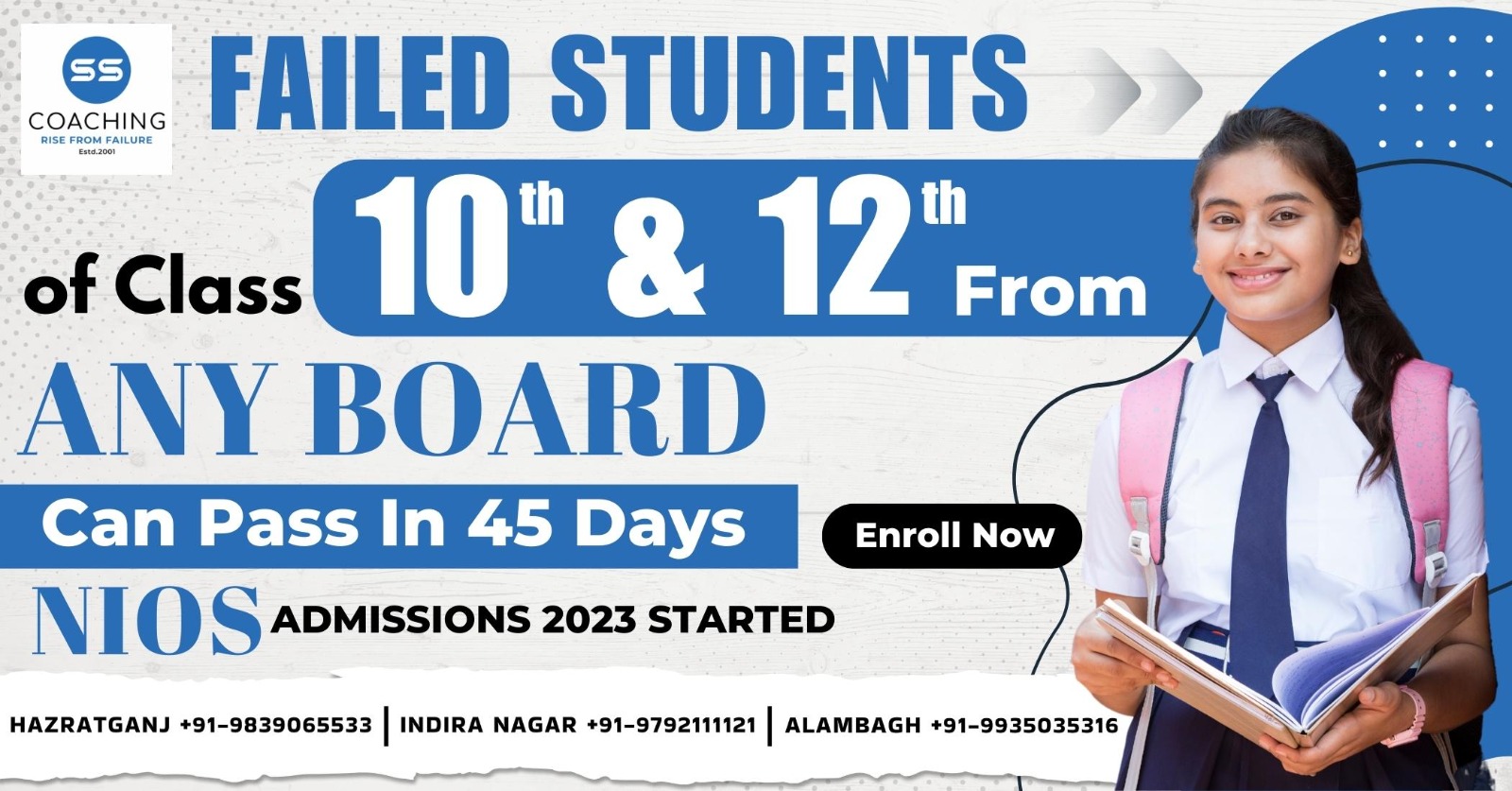 A student passed from the NIOS board can appear in any medical entrance examination, engineering entrance examination, and even in NDA Entrance exam. No university or institution in India can question the authenticity of the NIOS board. A student passed from the NIOS board is also eligible to appear in any Government job-oriented entrance exams in which the minimum qualification required is Secondary or Senior Secondary.
The National Open School is an open and famous new concept in the schooling board as a basic education system of India. The open schooling system is increasing day by day in the education trend of India by giving every child of the Nation the chance to study. NIOS School passed students have done tremendously well in all major competitive exams of India and abroad like IIT, AIEEE, CPMT, Government jobs post exams, and other state and national level competitive exams. In an indication of improving quality of teaching under the National Institute of Open Schooling (NIOS) system, over 1600 learners qualified for the prestigious AIEEE this year and other competitive exams.
So, as the 12th exams are over now and you are confused about what to do after 12th, which career after 12th from NIOS, CBSE, ICSE or state boards you should choose, what are the latest trends in all India competitive exams, and what competitive exam you should appear for a career option after 12th?
The difference between a competitive exam and a board exam is that in the board exam, you are sure that contents will be considered according to the syllabus and semester only, but in the competitive exam, question selection is from a much wider range and different tests according to current selection criteria of an exam. In other words, it's the toughest at all India level. That's why choosing career options after 12th in Pre-Medical Test and in Engineering competitive exams only handful of candidates make it to the medical colleges and the Indian institute of technologies. It doesn't matter whether you are going for a traditional bachelor's degree or any professional career after 12th; you have to compete with other students and devote a lot of time in preparing for these competitive entrance exams after 12th as admission

criteria nowadays going tough to accommodate only suitable and well-

deserved candidates in every competition exam.
AFMC Entrance Exam:
AFMC is acknowledged as a premier medical institute in medical research and education in India and one of the toughest entrance exams after 12th on all India entrance exams. AFMC provides lucrative career options after 12 prospects through its training to undergraduate as well as postgraduate nursing and medical students in Indian defense services. Many aspiring students often sit in AFMC Entrance after 12th Science to serve in the Armed Forces medical services. AFMC aspiring students have to prepare hard to qualify for this exam. The Qualification to appear in the AFMC entrance exam is 12th with English, Physics, Chemistry,
NCHMCT (National Council of Hospitality Management and Catering Technology) Entrance Exam:
If you are interested in Catering and Hospitality Management and want to work in the hospitality industry after completing standard 12, you can take the NCHMCT Admission exam. This exam is conducted for admission into a regular full-time 6-semester B.Sc degree course in Hospitality and Hotel Administration, in collaboration with IGNOU and the National Council for Hotel Management and Catering Technology. The study program provides scholars with an in-depth understanding of the hospitality industry, service attitudes, technical skills in catering technology, latest food and beverage services, functional and operational areas of various food production, and modern housekeeping and operations. The eligibility criteria for appearing in this exam is 10+2 or equivalent with English as one of the main subjects. The age limit is 22 for General/OBC/PH candidates and 25 for SC/ST candidates.
NIFT (National Institute of Fashion Technology Entrance Exam):
NIFT is a premier institute in the field of fashion design, technology, and management, developing professionals in the fashion design field to take up the fashion business to new heights in the global scenario after 12th for many aspirants as a career.
SSC Jobs exam:
Through SSC, any student after 12th can apply for central government jobs in various departments of the central government. If you have decided to choose a career in the government sector after 12th and want to become a lower division clerk in any of the various government departments, railways, or armed forces, then SSC can help you in applying and appearing for various jobs in the government sector, for which the minimum educational qualification required is 10+2.
NDA, NA, and Navy Entrance Exams:
NDA is one of the best competitive exams after 12th science for those who wish to serve India in the field of defence. The National Defence Academy exam is an all-India exam and is a favourite amongst aspirants who aspire to serve the nation and make a career after intermediate in the army, air force, and navy. The educational qualification for this test is 12th pass from a recognized state or central education board for the Army, and for the Naval and Air Force wings, Physics and Mathematics subjects are required after 10+2 science.
SS Coaching
NIOS center in Lucknow,
provides information about the
NIOS board
(National Institute of Open Schooling), as well as coaching classes, syllabus, and tuition for 10th (secondary) & 12th (senior secondary) students of NIOS Board by renowned and highly qualified faculty and staff. SS Coaching NIOS centre Lucknow, also guides students in filling out the form for online admissions in all streams of the NIOS Board for 10th and 12th students.
---